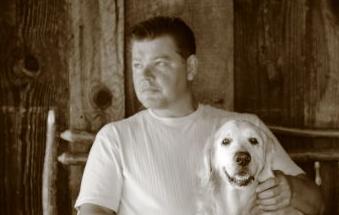 From that day on, life was looked at completely differently. He would look at numerous subjects that had captured his attention, and imagine it being placed onto a canvas setting, where it could be hung up onto an empty wall for people to enjoy.
Developing his photography to where it is today was not an easy process. It took up a lot of time to learn how to take pictures that he thought were matchless. Throughout his photographical growth process, it soon became evident that abstract art was what he was most thrilled to be involved with. The reason being is because Serg loves exploring something entirely new that is hard to replicate. The system for creating unique abstract art is even that the abstract artists himself could not duplicate.
This style is outrageously unique because it involves Serg himself, the Canon EOS Mark ll 5D, various paints, and the fascinating natural forces of life to all, collaborate as one, in order to create a picture that is this dramatically stunning. The gift of immense amount of patience and strong vision has been of great help in this fulfilling process. These abstract outcomes permit the viewer to freely extend their own sentiment and emotions towards what they are looking at. Each person has their own perspective to what they are seeing, and that is what makes Serg's photography so marvelous.
Contacting the Artist:
email serg@sergabstractart.com
phone (801) 232-7020
14829 Oak Bluff Pl.
Draper, Utah 84020
U.S.A.
About the Artist
A fresh beginning takes only one simple thought that triggers an incredible new passion.
Moving from Kielce, Poland to Salt Lake City, Utah, Sergiusz Wiaderny fell in love with the nature that surrounded his home. He deeply admired the inconceivable scenery and wanted to take advantage of what was placed in front of his eyes. The thought of capturing the essence of the environment is the first thought that activated his inspiration to be a professional photographer.

Copyright 2012 Serg Abstract Art - All Rights Reserved